2021-11-22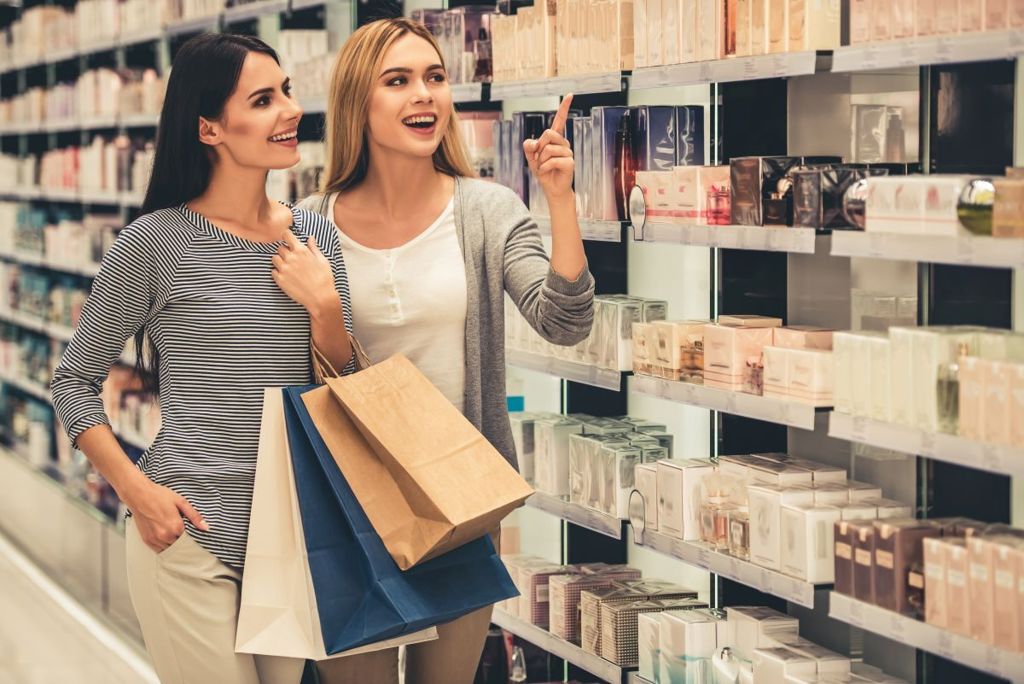 Get Perfume on Sale on Black Friday
Looking for a fragrance that expresses who you are and appeals to the senses? Do you want to accentuate your presence in a room with a distinct aroma, that others will associate with you? Well, Black Friday is a good time to find deals and sales on perfume. Black Friday fragrance deals is what every woman is always so excited about! You can find great deals on leading perfume brands, like Calvin Klein, Nautica, Gianni Versace, Montblanc, Guess, Dolce & Gabbana, and others, at perfume shops and beauty products stores across the country on Black Friday. Both men's and women's perfumes will go on sale on Black Friday, but you will have to shop around, because the price of scarce, exclusive and designer fragrances may not go down, despite there being sales on many popular perfumes. Black Friday sales on perfumes can also be found online, and there will be many online stores offering good deals so that they can deplete their stock.
Will perfumes be on sale on Black Friday 2021? One can expect that they will be, judging by Black Friday 2020. It is important to be aware that you should not look for the latest and greatest perfumes on Black Friday, but rather popular, well-known and widely available fragrances. These are most likely to be abundant in the stock of a given perfume shop, and this gives the retailer greater incentive to sell such products for a lower price. No worries, there will be many different perfume brands on sale during Black Friday. Another thing to look out for is the size of the perfume you are buying. Generally speaking, larger sizes (measured in fl. oz.) give greater value, and this general rule will usually hold true on Black Friday. However, if a shop happens to have an abundance of, say, a 3.3 oz. size, that far exceeds the stock of other sizes, you may find it to be cheaper to buy several pieces of the smaller size. Of course, prices on individual products vary widely between stores, and it's a good idea to shop around.
Find the Best Perfume Deals on Black Friday
Whether you're looking for men's or women's perfume, you definitely want to grab the best Black Friday deals. Black Friday deals on perfume let shoppers save a bundle on certain fragrances, and you may even find discounts of 50%-60% off. But don't let the discount percentage fool you. After all, it is the final dollar price that matters most to you and your wallet. Black Friday fragrance deals on different perfume brands will definitely let you save a lot! So, make sure to take advantage of the upcoming Black Friday sales!
Black Friday deals on perfumes can come in different forms. Some retailers prefer putting large discounts on certain fragrances, while others maximize volume by offering deals that involve 20% off on a second item - meaning you would have to buy more than one product to reap the greatest benefits. It's totally up to you to choose how to shop. Set a budget for yourself beforehand though, so you don't let deals rope you into spending more money than you initially planned - just don't set it too low, because perfumes can be expensive, Black Friday or not.
To get an idea of the perfume deals you can find on Black Friday, it's worth looking back to Black Friday 2020. Let's take a look at some of the deals on perfumes during last year's Black Friday. For example, Macy's offered 42% off on popular perfumes, eau de toilettes and sets from top brand names. Walmart offered 40% off on premium perfumes and fragrances for women and men. At the same time, Amazon offered discounts of up to 77% off on top rated perfumes, colognes and fragrances (note the up to).
Is Black Friday Good for Perfume Deals?
So, bottom line, is Black Friday actually good for perfume deals? Yes, it is, because, as mentioned above, retailers have a big incentive to sell off their stock by reducing profit margins and going for volume. Black Friday deals give customers 40%-75% off on perfumes, fragrances, eau de toilettes and colognes for both men and women. But there is one caveat - you have to be aware of the prices in the months prior to Black Friday. That way, you know which prices have been inflated, and which prices actually represent excellent deals. Good luck with your perfume shopping! The Black Friday sale event awaits!