2020-09-27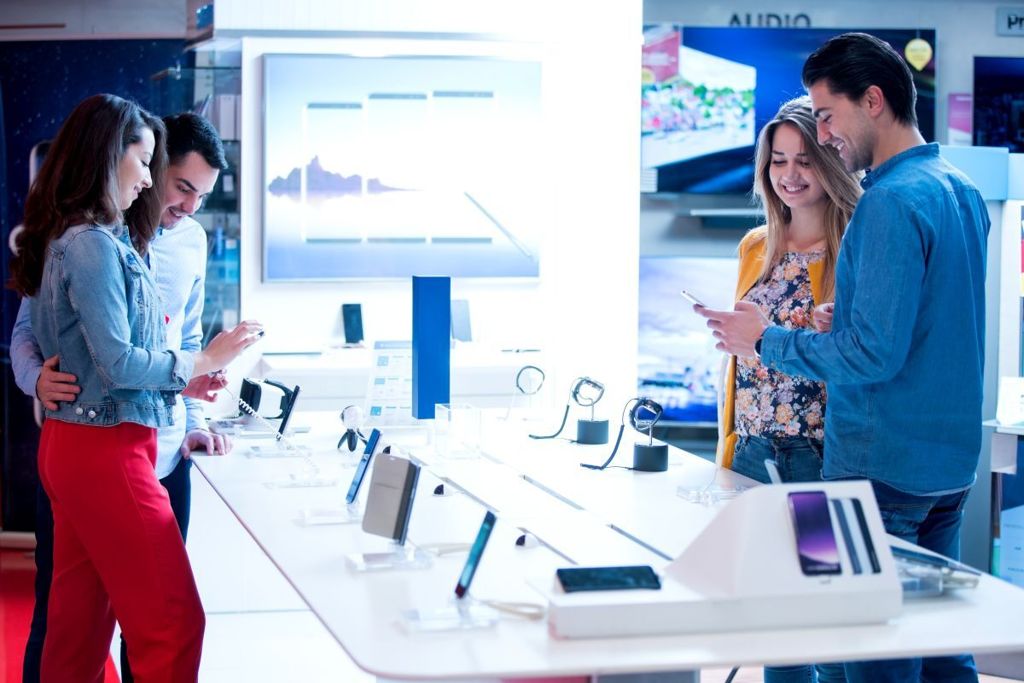 Find the Best Black Friday Phone Deals
Cell phones, or smartphones or mobile phones, are indispensable devices in today's world, and Black Friday is the time to get the best deals and sales on them. Black Friday cell phone deals and sales can save you hundreds of dollars on the smart phone model of your choice, and if you prefer having total ownership and access to your cell phone, Black Friday is also when you can buy an unlocked phone for a price that will be substantially lower than usual. Many electronics retailers offer special cell phone deals for Black Friday, and savvy shoppers will not miss the opportunity to pick up their models of choice at discounted prices. Apart from smart phones, you can also subscribe to special Black Friday phone plans offered by operators across the US. This could allow you to save on your phone bill for months to come and is definitely something worth considering. But there are a couple of things to consider before going out and buying your dream cell phone on Black Friday so that you get the best Black Friday deals on your new mobile phone. Read on to learn more.
The first place to check out Black Friday deals and sales on smart phones (aka cell phones or mobile phones) are Black Friday ads issued by your local retailers. Look for Black Friday deals at electronics stores like Best Buy, big box stores like Walmart, Costco or Target, and department stores with an electronics section like Macy's. Remember, don't be impressed by %-off discounts, it's the final dollar price that matters. For this reason, it is very important to have a general awareness of phone prices in the months leading up to Black Friday. Also, pick out the specific phone model that you want ahead of time and start tracking its prices. This way, you will know which Black Friday phone deals are actually worth it.
Black Friday Deals on Unlocked Phones
To start with, what are unlocked phones? In contrast to cell phones that you get from your operator as part of a subscription plan, unlocked phones are yours to do with as you please. Specifically, you can insert the sim card of any operator into an unlocked phone, and some models, which allow for the simultaneous use of more than one sim card, can even support multiple sim cards from multiple operators. Of course, if you are not getting a cell phone as part of a plan, it is a device as expensive as a tablet or low-spec laptop, or even more expensive in the case of top-shelf models. That is why it is worth taking advantage of a phone sale on Black Friday.
Black Friday is a great opportunity to take advantage of deals on unlocked cell phones. New smart phone models are coming out every month, and as new models come out, older ones get cheaper. Electronics retailers therefore have a big incentive to sell off their stock of older phone models, and this is particularly visible on Black Friday. But that doesn't mean you can't get a great discount on an older model. Black Friday deals on unlocked cell phones give shoppers great savings, anywhere from 25% to 75% off, depending on the model. Generally speaking, the older the phone model, the bigger the discount will be.
Where to Buy a Phone on Black Friday
You may be wondering where to get an i phone on Black Friday. Just check out your local electronics retailers. There will definitely be some Black Friday cell phone deals at stores like Best Buy, Target, Walmart, Costco, Macy's and others. At stores like this, you can definitely expect Black Friday deals and sales on Google phones, Straight Talk phones, iPhones and various other brands and models. Don't write off smaller retailers either - some may offer special Black Friday deals you won't find anywhere else.